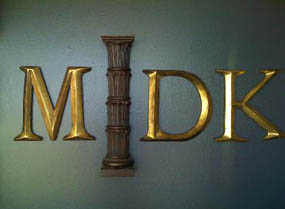 Michael D. King and Company was established in September 2005.
Our specialty is handling high value estate furniture and sculpture, and hanging artwork, chandeliers, and sconces with the utmost care, confidence, and ability to assure you and your clients that we are simply the best in the business.
We are very selective when it comes to our staff members. Our specialized, highly trained group of employees' knowledge base is second to none and our attention to detail is unparalleled in the industry.
Our goal is very simple: to perform the highest quality installation available for our clients and treat each as if they are our only client.